Modernise your legacy applications
Transform your organisation through application modernisation

Enable your transformation
journey
Gain a competitive edge in a digital-first world with ClearPoint

Free ebook download
Applications (Apps) are the beating heart of many organisations. The best are slick interfaces that expedite transactions; the not-so-good can be slow and frustrating and threaten revenue and add business risk.
Download our eBook to gain a deeper understanding of all things application modernisation.
What's in it for you?
An introduction into what is application modernisation
Understand the risks and pains of not modernising
Identify the opportunities and gains of modernising
Discover key modernisation strategies
Download our free Business Case Checklist
Consider the impact on the broader business and ensure you are considering the risks, benefits and costs associated with application modernisation in any upcoming business case. Build a successful business case for application modernisation for your organisation.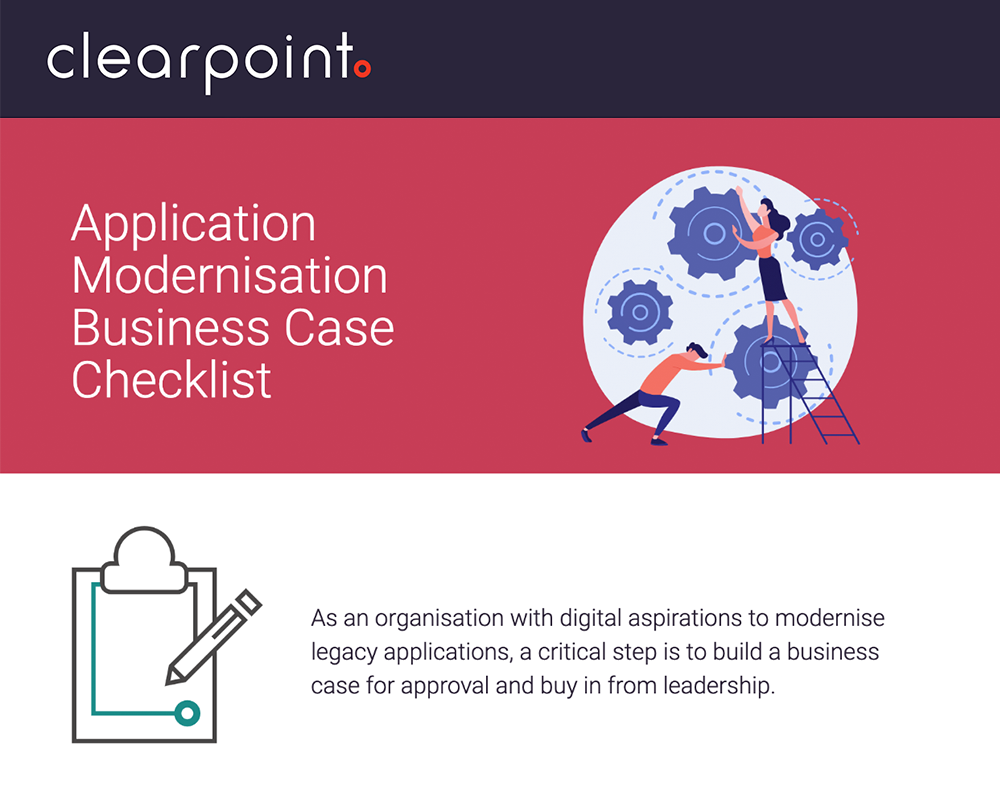 Free 1/2 day strategy session*
Application modernisation helps drive new revenue, reduce risk, innovate and transform your business by modernising legacy applications. There are multiple ways to modernise, each with its own risks and rewards, so beginning an application modernisation journey can be challenging.
Through a free 1/2 day strategy session, ClearPoint's experts will work with you to understand your key pain points and help you gain a deeper understanding of the benefits of modernising legacy apps, the risks of doing nothing, and the key modernisation strategies for different business cases. Our experts will work with you to shape up what you need and outline your specific requirements to undertake your modernisation journey
What's in it for you?
Outline and understand your key risks and pain points
High level identification of the opportunities and gains of modernising relevant to your organisation
Outline key requirements and shape up what you need to move forward
Understand the best modernisation strategy for your business
Free use of the ClearPoint Innovation Garage in Auckland for the strategy session
*Register your interest and we will get in touch. Provision and timing of this offer is entirely at the discretion of ClearPoint. We will be in touch to discuss your needs and what you hope you to achieve from this session.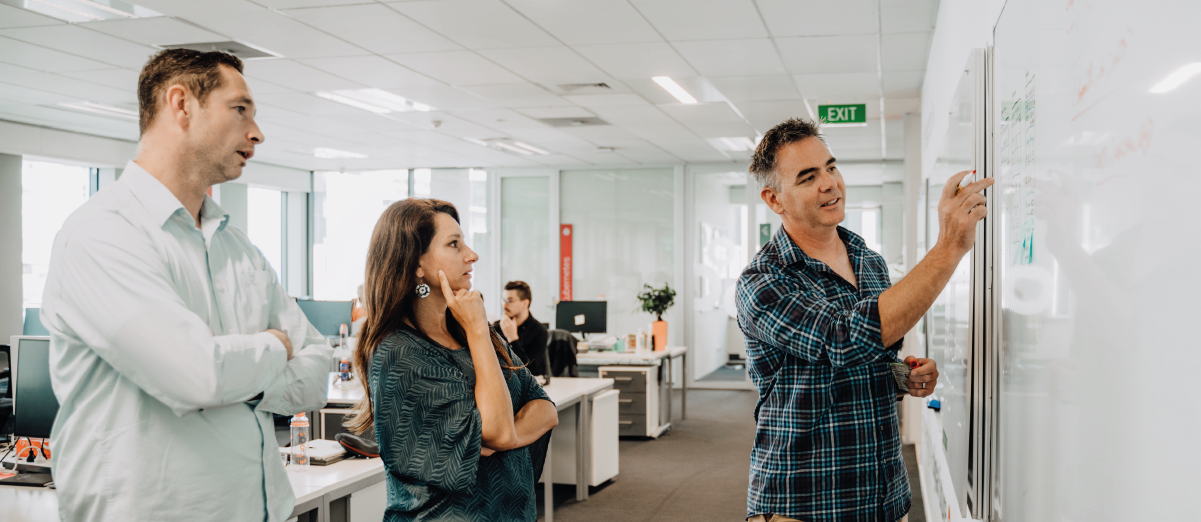 What is application modernisation?
Modernising legacy apps enables your business to optimise performance, enhance productivity, reduce the ongoing costs of old tech, and opens the door to new revenue streams. Cloud-focused app modernisation solutions and approaches each have different purposes, risks and costs.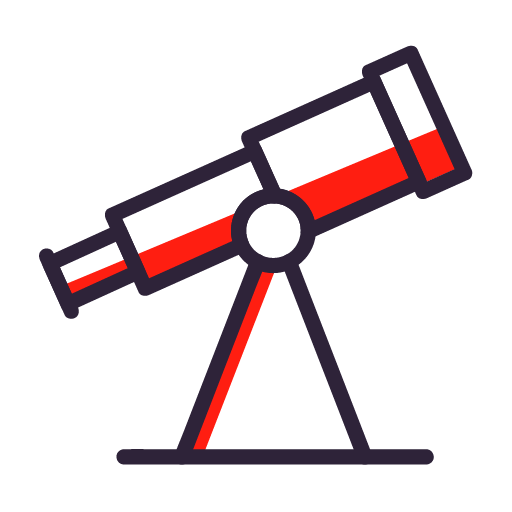 Awareness
Understand the benefits and different approaches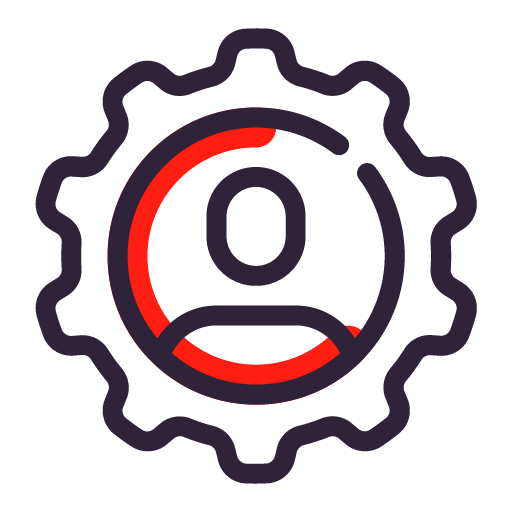 Assessment
Uncover opportunities to modernise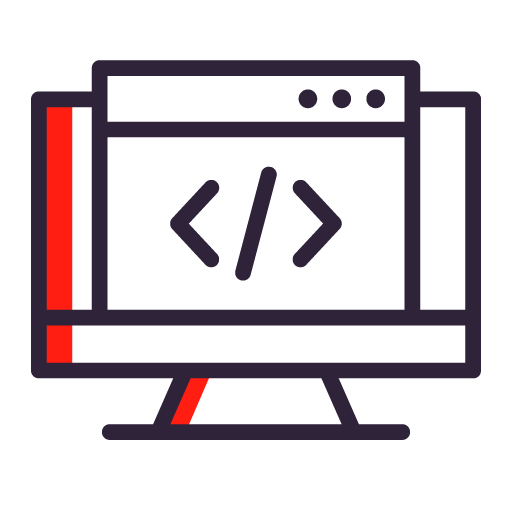 Design & Plan
Identify requirements and create a firm plan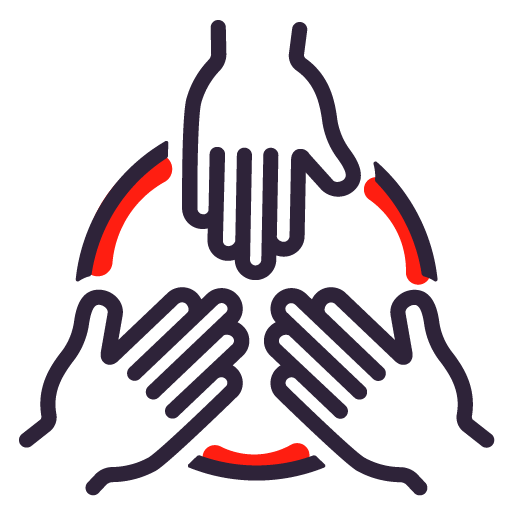 Build & Improve
Build, release and support with continuous improvement